India is a massive country with over of billion population and with an extensive range of diversity. The Media plays a significant role in the country because knowing length and width of the country would be difficult without the help of NEWS media. The News Media offers reader an input in numerous form, one among them is the magazine. They are periodically obtainable and they play the main role in knowledge distribution in the country. India Relation offers India's Top most Magazine Coverage in the country.

India Relation - We Offer best..
Some of India's Top most Magazine Coverage we offer
1. INDIA TODAY:
India Today is one of the most selling magazines in India and now this one is in the top of the list. It has a huge readership of millions of people and its periodicity is weekly. This magazine covers every news including sports, economy, business, and national issues. This magazine is known to serve the best of the news and India Relation can help to make coverage of your business in this.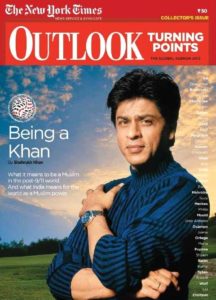 2. OUTLOOK:
This weekly magazine is reading by a readership of lakhs people this OUTLOOK magazine secures position. This Magazine gives information about each and everything from every corner of the country. This covers all different sections such as politics, economics, national issues, humor etc.
3. Air Vistara Magzine
Air Vistara Magzine is an ideal companion for air travelers that offers a best latest updates for an ease reading while one enjoys the highest flying experience with the latest airline in India. The magazine summarizes myriad topics from lifestyle, travel to art, food, health, management mantras, books and more.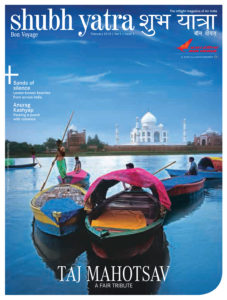 4. Air India Shubhyatra
The Shubh Yatra magazine is a once-a-month bilingual published by Air India. This is a high-class in-flight magazine for all national and international flyers of the airlines. It is an impeccable bridge between their current services and Air India's cultural tradition. The Shubh Yatra magazine is a delightful way to reach out to over lakhs of readers.
5. Air Arabia - Nawras
Air Arabia – Nawras is Air Arabia's magazine that keeps you updated with all latest happenings. The magazine will tell you about the latest aviation reports, especially pertaining to Air Arabia and its journey's end, as well as keep you pleased with its in-depth travel features, general entertaining news as well.
6. GQ
GQ is an international monthly men's magazine. This mainly focuses on fashion, style, and culture for men, through articles on food, movies, fitness, music, travel, sports, technology. GQ is also known as one of the leading Men's magazines in India. It gives the latest style, fashion & lifestyle trends to its readers
7. Stardust
Stardust is Bollywood news and gossip magazine published on monthly basis in India. Stardust magazine was started by Nari Hira in 1971. The magazine is published by Mumbai-based Magna Publishing Co. Ltd. It became popular under the editorship of a noted journalist.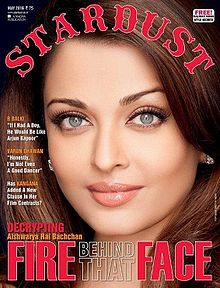 It's powerful and persuasive
Magazine Coverage can raise awareness or even alter perceptions of your business or brand through considered media activity.
Our PR consultants create tailored editorial angles that are honestly interesting to journalists and their audiences. We will advise you on the finest media platforms to see your communications objects. From business magazines to niche trade titles, local TV to national radio, we can help you accomplish the coverage you need.
We don't believe in a fire gun approach. We listen to what magazine wants to give and find ways to meet their needs within your coverage whilst conveying important client posts. It's not an easy manage to strike, but you will happy to know that we are good at it. It means we generate high-quality magazine coverage that delights our customers.
Reach to Us!