Newspaper ad agency in Delhi
Print Media plays a very vital role in keeping the people knowledgeable about innovations and events round the world. Print media being from the past type of Mass Media, is still one of the best medium for spreading a word around. Print media is the most of famous and often used medium for building solid public relations. As a top PR agency in Delhi, when it comes to print media coverage, India Relation helps you to promote individuals or campaigns via editorial coverage. As an industry leader and best newspaper ad agency in Delhi Our main goal is to advertise our customer where they meet their correct audience and make them look as vital, positive, honest, relevant and exciting as possible.
1. Times of India
Times of India is one of the largest selling newspaper in India, It brings the all latest news updates & breaking headlines on all topics in India & around the World, Sports, Business, Bollywood News and Entertainment, Science, Technology, Health & Fitness news.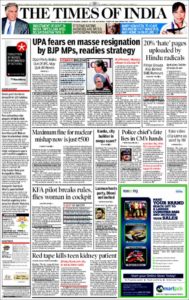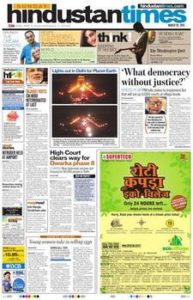 2. Hindustan Times
Hindustan Times is an Indian English-language daily newspaper and known for its credible and varied latest updates. HT readers can find all latest news, all latest news headlines, Trending News and updates from India and across the World.
3. The Hindu
The Hindu is an Indian daily newspaper; it offers to its readers all the latest News Headlines, Breaking News & Latest News from India and World, News from Politics, Sports, Business, Arts and Entertainment.
4. The Indian Express
This is an English-language Indian daily newspaper. It covers all exclusive current headlines from India and world, like Politics, Finance, Cricket, Cinema, Technology, Automobile, Lifestyle and leading columnists.
India Relation is an INS accredited advertising agency in Delhi that best known for providing branding and advertising solutions for all your marketing communication needs.
India Relation Print Media Advertisement
Include Newspaper Advertising , Magazine Advertisement , Press release etc.
India Relation - We Offer best..
We believe that Print Media is a key to Public Relations Acceleration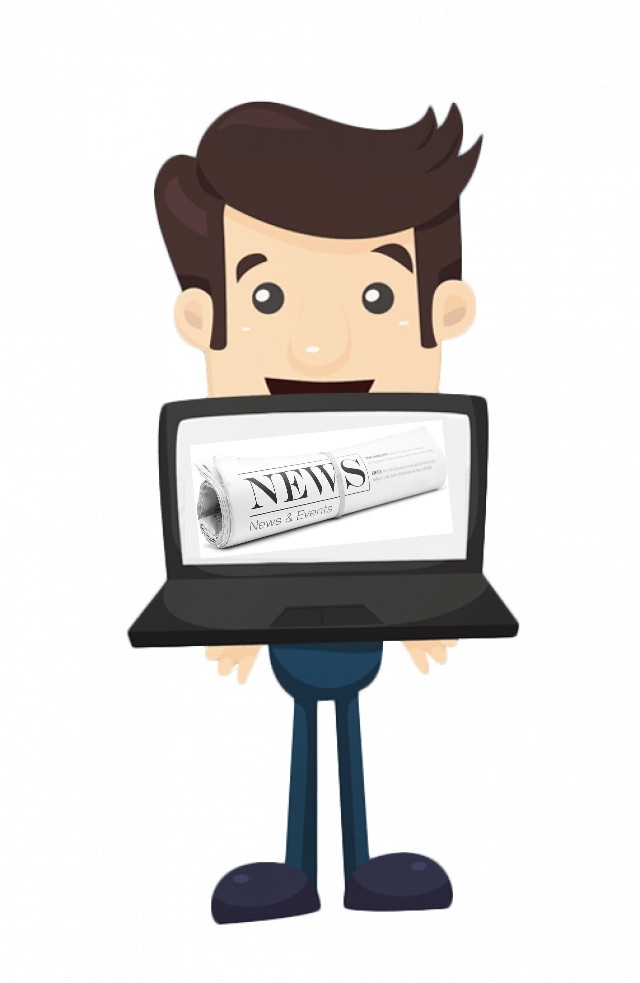 Experience and knowledge are the broadest print media coverage in the marketplace, delivered straight to your inbox. If somebody wants to totally understand their own media impression, in this Twitter/Facebook age, must include the print media monitoring services in PR capacity mix. Everyone knows very clearly that the value of print media coverage is what and you cannot deny to this. When any of your probable customers read about you or your business or services, it's a huge thing for business! As one of the leading newspaper ad agency in Delhi, India Relation can help you to grow your print media results.
We are an advertising agency in India and well known in newspaper advertising agencies in Delhi, provide a complete range of Advertising Services - print media, digital media and electronic media.
Importance of Print Media
India Relation always calculates the importance of print media for a business with every aspect. However, the most important use of the same in a business in its marketing. There are a number of things, which the same can help. Some of them comprise, brochure printing, flyer printing, cards banners, poster and the list goes on.
These things are some of the highest tools to advertise your business offline. So, if you are thinking for about your business, with the help of print media, then India Relation is the place, where you should hit the first. This is because of the fact; the services we deliver are one of the best in the class and are reasonable at the same time.
Reach to Us!