WE ARE HIRING!
Career and job opportunities with India Relation.
India Relation is a creative and innovative leading PR agency in India. We provide our employees a very friendly environment in the workplace where each employee can feel free to ask their queries and get solutions. India Relation offers to its candidates an open platform where each and every applicant can easily overcome their hesitation and discuss their issues with us. We are dedicated to confirming top-tier service to its high-profile customers with the provision and talent of a dynamic team skilled in numerous disciplines. We are presently seeking passionate and ambitious candidates to further the work of our team. You're gonna love working at India Relation with a team of professional and expert with having years of experience in the industry.
 PR CONSULTANT
We are looking for a candidate who can to develop and implement innovative, creative strategies.
SALES EXECUTIVE
We are seeking for candidates who can generate sales for the business using a variety of sales techniques.
CONTENT AND STORY WRITER
We are looking for candidates who can know how to power up your web content, online sales pages and social media updates with effective content writing and can attract audience's through the power of well-told.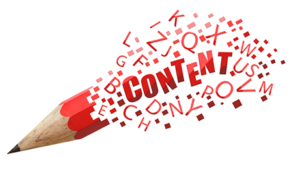 Video Editor
We are looking for candidates who are a professional video editor and can work with their creative and technical skills with innovative ideas for each and every step.
Graphic Designer
We are looking for candidates who are professional in the graphic design and graphic arts industry and who can graphics including logo design, print design, brochure design and more.
Internship in ad agency in Delhi
We are looking for candidates who are professional and want to grow their career in the industry, we are offering the internship in ad agency in Delhi. Here's how it works in India Relation: First, email us your resume on contact@indiarelation.com. If your skills and background match what we're looking for, we'll give you a call. Then, an initial interview at our office...
India Relation need you if you have - 
 Passionate about your work
 Strong communication
 Goal Oriented
 Organized and Detail Focused
Reach to Us!